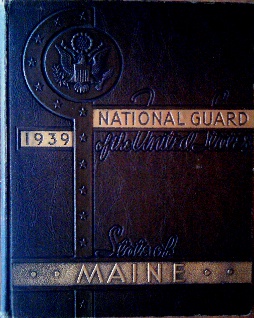 152nd Field Artillery Association

(c) 152nd Field Artillery Association, 2010

The Name Index we created for the History of the 43rd Divarty in WW2 has been a great success and we'd like to repeat that success with a similiar index page for this yearbook.

This time we'd like it to be a collaborative effort. All it takes to help is to create a simple text file with all the names found on a page or two from the yearbook, and mail it to us. We'll then add it to the web page. Here's how it works:

Below is a list of each of the files that have been scanned from the yearbook. Each file contains one to three pages.

1.
Select a file to index by clicking on it
, which opens the .pdf file in a separate window (watch for your popup blocker).
2.
Open Notepad (on your computer), and begin typing the names
,
first name first
, like this:

Herbert L. Bowen
John F. Choate
Joseph E. Dinsmore

3. List each name only once, and try to include the full first name if it's present. It's easiest to just use the list of names, rather than the "shown in photograph" portion.

4. Count the names on the page, then the names on your Notepad file, to be sure no one was missed.

5. When finished,
save the Notepad file and email it
to the webmaster at 152fieldartilleryassociation@gmail.com.

I'll alphabetize and format it and add it to the web page, and next thing you know, the great-grandchild of someone who you typed in is learning something about their heritage, and ours!

I'll annotate each file and remove the link as it is indexed so there isn't any duplication of effort.

Name Index - 1939 Maine National Guard "Yearbook"